Ford changes the way it presents information about battery - Why is it important?
Posted by: Aneta Toborikova Added: 13. 7. 2020 22:12:10 Views count: 142
13 July 2020
Ford makes it possible to order a new Mustang Mach-E SUV. But instead of focusing directly on the car, we'll have a look at how Ford states its specifications and what it means for the clients.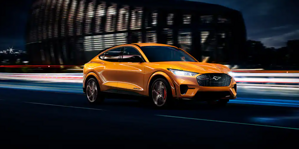 In the case of electric cars, one main variable calls everyone's attention - the range of the car and thus the battery capacity. But there are different types of capacities. That's why the information Ford started to make available is so important. The usable battery capacity appears for the first time.
Ford stated on its website and in the document for dealers as the main indicator the usable battery capacity - 68 kWh for a standard range battery and 88 kWh for an extended range battery - instead of using gross capacity as before (in this case it was 75.7 kWh and 98.7 kWh, respectively).
This makes the information more transparent for customers as they can have a more accurate idea of ​​the actual performance. It also shows that Ford lets the car use less than 90% of the total battery capacity and leaves more than 10% for the natural degradation of the battery over time. Moreover the total discharge of lithium batteries is the main cause of their degradation, so locking up the last 10% helps to protect and prolong battery life.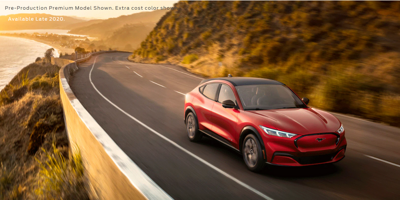 Ford Mustang Mach E. Source: https://www.ford.com/suvs/mach-e/2021/
As a result, the car is in fact much more efficient than it seemed only from the data on the gross capacity of the battery, but it also means that even after six, eight or even ten years, the car could have a very similar range as it had when it was bought.
It also suggests that if Ford considers that the battery degradation is slow enough, the usable battery capacity can be "increased" without any need to invest in another battery. It could simply be freed up more with over-the-air upgrades.
The existence of such upgrades has not yet been confirmed by Ford, but it was announced in May that almost all parts could accept over-the-air upgrades so that the customer experience could continue to improve. So such a future is more than probable.
The news was drawn from the Green car reports server. You can find the full text here.
If you want to know more about batteries in electric cars, you can visit our article in the section on Basics of Electromobility.