Tesla Model 3: further speculation about the highly anticipated new super electric vehicle
Posted by: Antonín Lukáš Added: 20. 3. 2017 10:30:43 Views count: 2049
20 March 2017
In recent weeks and months, there were many times on various websites and portals presented possible forms, equipment and prices of electric vehicle Tesla Model 3. However rarely was resurfaced in some more technical details. On the investment site Seeking Alpha certain Randy Carlson who embarked on a very interesting analysis, from which some of the most interesting pieces were chosen. Especially Randy says that carmaker Tesla Motors has successfully implemented the plan, which had resolved in 2006. It was build electric sport car, use this money to develop affordable car, then on the development of even more affordable cars, and meanwhile, offer the possibility to produce electricity with zero emissions.
New, cheaper and lighter batteries
Tesla Model 3 should be just that "even more affordable car." Has to offer range of at least 320 km, cost around $ 35,000 and come on the market in 2017. Its size will move to 80% electric Tesla Model S.
For Model 3 Tesla already uses the new 20700 battery cells produced in giga-factory in Nevada. They will be slightly larger than the currently used 18650 articles with dimensions of 65x18 mm, 20x70 mm will be measured. The total capacity of the articles should rise 1,33x and the total price of the battery through them will fall by 25%.
Lighter batteries will mean a lighter engine, suspension, tires, brakes, frame, overall, just a lighter car. Interestingly, Tesla Model S weighs commonly over 2100 kg, so to build a lighter car, in this case again a "godsend" won't be.
Three versions
Randy Carlson in his article offers a very specific estimate. It comes with three versions of the Tesla Model 3 designated as 344, 366D and 366PD.
The base price will be 344 $ 35 000, 44 kWh battery capacity, range 352 km (EPA), the weight of 1424 kg, accelerating from 0 to 100 km / h in 5.6 seconds. Will have one engine with an output of 188 hp and max. Speed of 240 km / h.
Tesla Model 366D 3 version, which has been de-facto confirmed, the offer range 500 km, at 66 kWh battery, acceleration of 4.7 seconds to a few tens kg heavier. "Performance" version 366PD will be acceleration in 3.1 seconds and a slightly lower range than the 366D.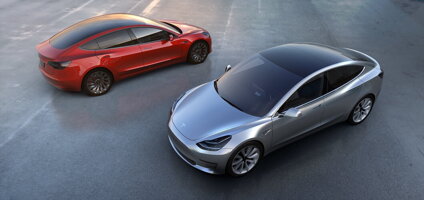 Indeed Performance version?
While the two previous versions look like a very good estimates for the third version 366PD already are not so sure. After all, the type of car Tesla Model 3 will require particular range, not acceleration and extreme performance. For that is the Model S, respectively. Model X.
The author estimates that 66kWh batteries for Tesla Model 3 will weigh 330 kg, 100 kg of which will be construction. Total will consist of 2880 articles in 12 modules.
The article goes on to detailed analyzes and compares the price of a car electric Tesla Model 3 with a potentially closest relatives, BMW 3 Series (not to be confused with the BMW i3). For fans of Tesla really interesting reading that we recommend to all ten!
Other confirmed specifications:
Aerodynamic coefficient should be 0.21.
The basic version will be rear-wheel drive, for an additional fee of less than $ 5,000 will drive all four wheels. Production AWD versions will be much faster than the sample prototypes introduced recently in Los Angeles.
Optional equipment: artificial leather, towing, matte black.
Three variants of the roof - the glass, sliding glass plate.
Supply of electric Tesla Model 3 start on the US West Coast in California, as close to Tesla factory in Fremont. This is because, in order to quickly solve any problems that are among the first cars arrive. Thus, the priority apparently given orders especially the employees of Tesla Motors.
Hardware for Tesla autopilot as standard equipment, but only self-driving features Autopilot surcharge.
Minimalist interior and instrument panel absence by Muska "will make sense later" - so it is clear that the second performance of the Model 3 will bring some type of HUD or something similar. Elon Musk also said that in the finals in the Tesla Model 3 "will feel like a starship." Thanks also to the steering wheel - the one who was using preproduction in Los Angeles was certainly not the final version.
Despite the small hole for the rear trunk Musk argues that there also fits a bicycle. Also, due to the fact that the rear seats fold down completely flat go, so in Model 3 is fairly easy and can sleep.
The driver will always be informed whether it is on target charging station Supercharger vacancy.
The rear seat can hold up to three child seats.
Musk also confirmed that especially the front grate cars still go through many changes.
Elon Musk confirmed that they will do anything for a sufficient increase production electric Tesla Model 3 so that the federal subsidy $ 7,500 reached as many American customers. Federal funding is limited to 200 000 pieces of each type of the electric automobile.
Elon Musk reaffirmed that Tesla will need in Europe to build a full-fledged factory - probably after the Model 3, but before Fremont reaches full production capacity of 500,000 cars per year.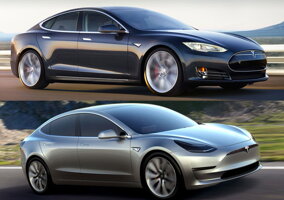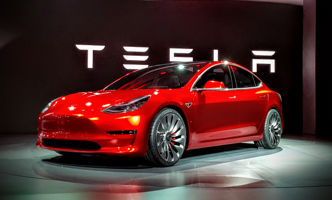 How does it end with the final appearance and equipment 3 Tesla turns out, really proves up time so we would have to just wait and hope that our expectations will be fulfilled! :)
Adapted from http://www.hybrid.cz