Update with new outstanding products!
Posted by: Antonín Lukáš Added: 21. 2. 2017 11:36:37 Views count: 1817
21 February 2017
How some of you may have noticed, we have extended our portfolio again, with further outstanding products that can help you charge your electric-vehicles with pleasure.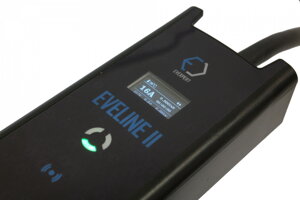 First we have to mention the superior charging cables, an improved second generation by Phoenix Contact. These redesigned cables are produced under very strict conditions in Germany, so again you can expect the highest quality of manufacture.
Another outstanding product is smart portable charging device enabling to charge directly from the grid. This product excels with useful display and realtime informations about all important parameters. This charger is also possible to use in harsh climate, as it is 100% waterproof.
We can only say "Give your electric darling the best helpers on the road!" :)