We take care of our team, which in turn takes care of the growth of our company
Posted by: Aneta Toborikova Added: 2. 11. 2020 16:12:29 Views count: 73
02 November 2020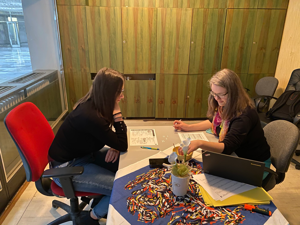 We provide our team members with the opportunity to continually improve their English language skills.
A foreign language is an important and highly sought-after ability today, which needs to be constantly improved. As we offer our products throughout Europe and constantly expand our presence around the world, it is essential that our employees are able to communicate fluently in English, and we therefore fully support them in this effort.
Text them and test their knowledge!