Charging solution from EV Expert

Selection of the charger

Preparing the site

Installation and revision

Warranty for 3 years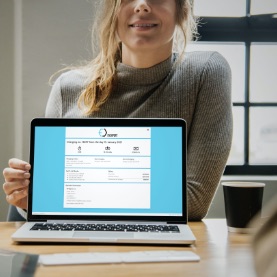 WEB SERVER
Application for remote management of the charging station
Remote charging authorization
Allows you to set up user accounts and rights
History of completed transactions and the possibility of their export
Network connection settings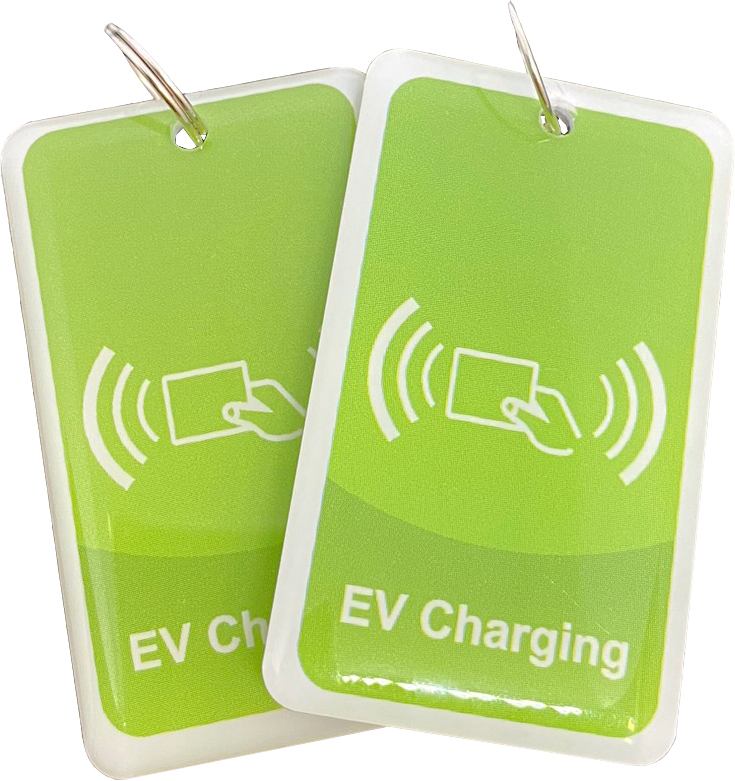 RFID AUTHORIZATION
Possibility of authorization via RFID key fobs
Suitable for business use
Charging history of each user
Management of user accounts via WEB SERVER 
Who are EVECUBE charging stations suitable for?
The stainless steel anti-vandal design ensures that the charging stations are suitable for public spaces.
The EVE CHARGE payment gateway and MID certified electricity meter allow you to operate the charging station for a fee and the operator can issue invoices for the energy consumed.
Hotels

Restaurants

Shopping malls

Car park operators
+420 722 689 252

info@evexpert.eu

We will answer within 24 hours

Stupkova 18, Olomouc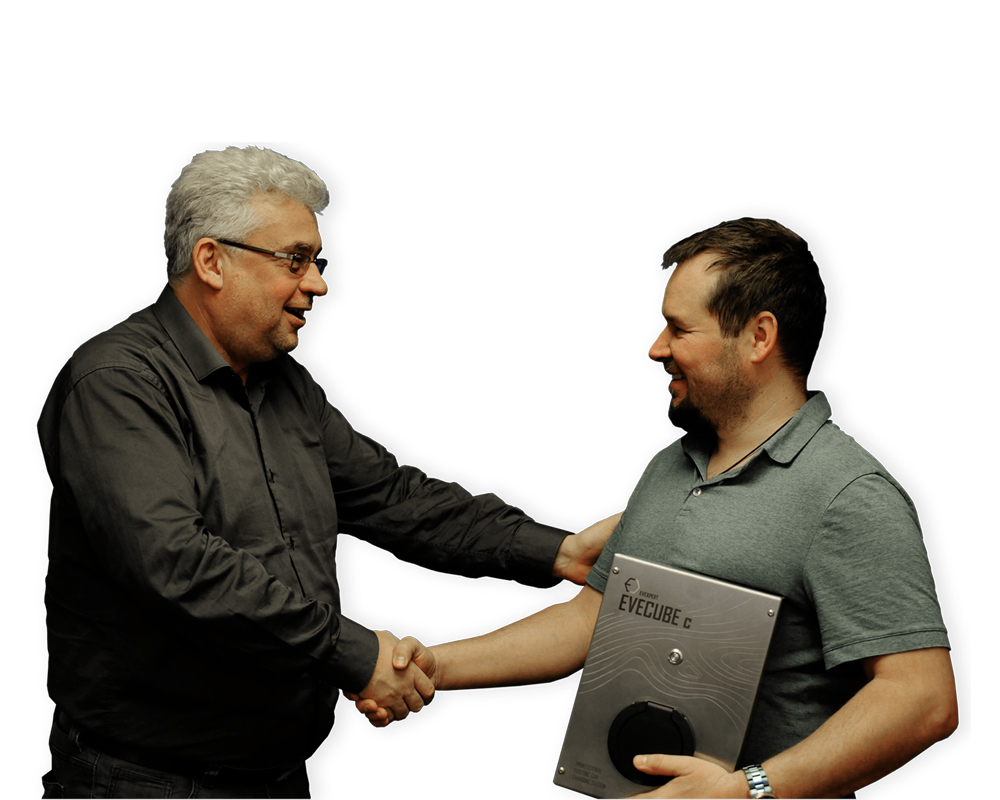 1. Selection of the charging station 
The choice of a suitable station depends on the needs of each client. We will help you chose the most suitable charger based on the required functions and intended use.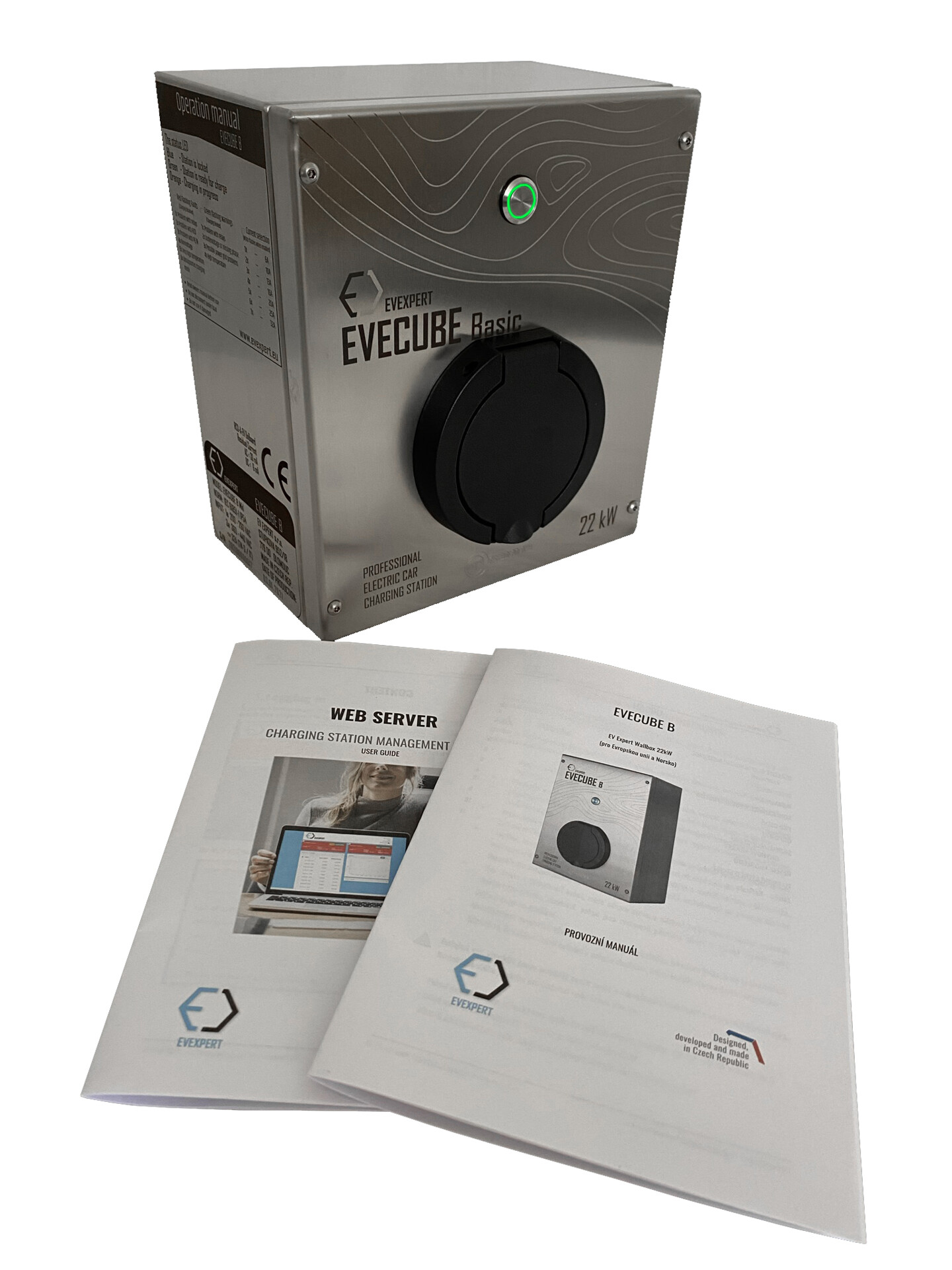 2. Delivery of the charging station 
Charging stations are tailor-made to match exactly the client's needs. Production and delivery time are approximately 6-8 weeks.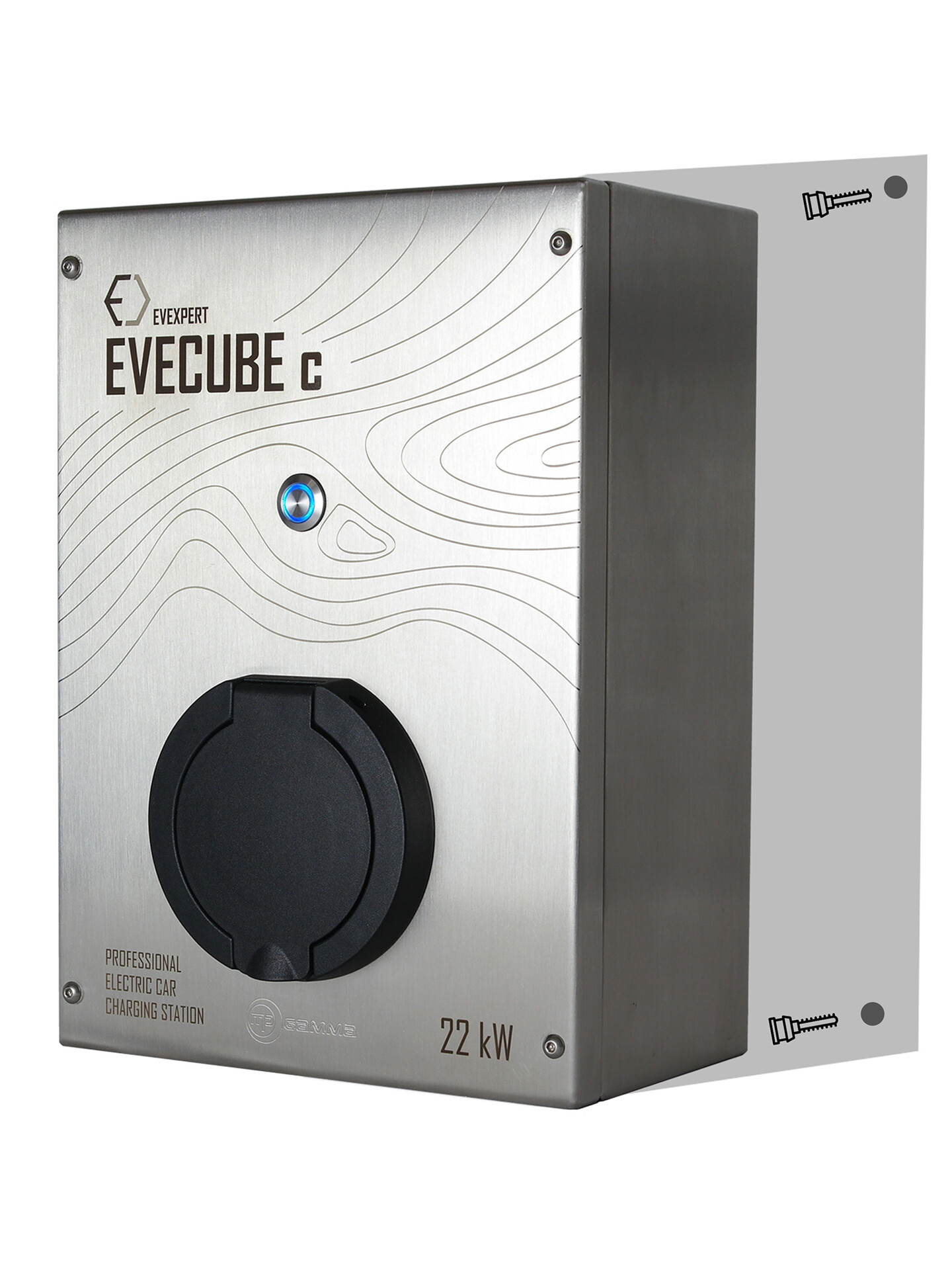 3. Installation of the charging station 
If necessary, do not hesitate to contact us regarding the selection of a suitable place to install the charging station.
We will be happy to arrange the installation itself or a mandatory inspection.

Frequently asked questions
Shipping and payment
1. To which countries is shipping free?
Shipping is free to most EU countries for orders over 150 EUR. In the case of charging stations, ordering to these countries will always be free.
Postage to other countries costs 12 - 29 EUR, depending on the amount of the order.
2. How long does delivery take?
After ordering the EVECUBE charging station, the delivery time is approximately 6-8 weeks to the EU countries. However, this time can be extended if optional modules or a larger number of charging stations are selected.
3. Is there a possible discount when ordering a larger number of charging stations?
There is no problem to arrange discounts individually. If you are interested in a larger number of charging stations, do not hesitate to contact us.
4. Is VAT, customs duties and other fees included in the price?
Yes, all prices are final for the EU countries. In the case of other countries, possible customs duties should be considered.
5. Do I have to pay for firmware updates?
All updates are free during the warranty period. After the warranty period, they are at an additional cost.
1. Can I cancel a pre-order?
Yes, if it is not a custom production of EVECUBE with additional modules, then cancellation of the pre-order is possible.
2. Under what circumstances can I make a complaint about EVECUBE?
All charging stations are covered by an above-standard warranty period of 36 months, or it is possible to order an extended warranty of 60 months. During this time, it is possible to claim any defect according to the warranty conditions.
3. How quickly can I expect a response from customer support?
EV EXPERT customer support is available from 9 a.m. to 5 p.m. on weekdays. In more complicated cases, our technicians can help solve the problem outside of normal business hours. If the problem is urgent, we recommend calling our infoline +420 722 689 252.
4. Is it possible to custom brand charging stations?
If you order more charging stations, it is possible to arrange individual graphics and appearance for both charging stations and software.
We will be happy to answer your questions
We will be happy to advise you on each of your questions and prepare a tailor-made offer. Do not hesitate to contact us.
+420 722 689 252

info@evexpert.eu

We will answer within 24 hours

Stupkova 18, Olomouc