The Biggest Opportunity for EV Charging Operators Lies in Customer Experience – Here's Why
Added: 2. 3. 2023 08:50:33 Views count: 251
02 March 2023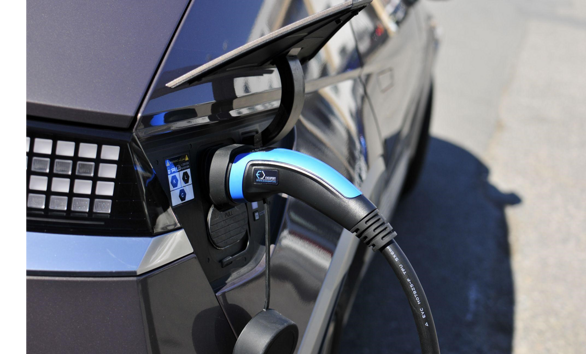 With the wave of electric vehicle (EV) sales sweeping the market, it seems the world is officially going green. In 2021, sales of EVs doubled from the previous year to 6.6 million. Considering that in 2012 only 120,000 EVs were sold worldwide, these numbers reflect a significant and ongoing increase in EV popularity.
It isn't hard to see why. The social and environmental advantages of EVs are numerous, from emitting less noise pollution to running on renewable energy.
For EV drivers, getting the powerful voltages needed to charge their cars is a top priority. Many charge up at home, plugging in their car overnight while they sleep. Many simply charge their car with a wall plug like they would any other appliance, like a dryer or washing machine. However, home charging can take up to 30 hours. And people planning longer journeys and road trips rarely have access to overnight home charging.
EV drivers need public charging points. Today the EU has 340,000 publicly accessible charging points, but it will need 3.4 million public charging points by 2030 to meet the projected demand.
The rise of EVs has created a fundamental change in transportation infrastructure. Charging point operators (CPOs) manage and maintain these public charging points, which are a vital part of the EV driver's life.
What can CPOs do to improve customer satisfaction? The answer lies in the customer experience.
How to improve customer experience at EV charging points
There are three main things CPOs can provide that will improve customer experience at publicly accessible EV charging points.
1. Shorter queues
Globally, there are a record 16.5 million EVs on the road today. But there are not enough charging points available to keep up with EV drivers' needs. Let's take an example from the UK, which reflects a growing global trend. In March 2022, 29% more electric vehicles were sold than new public charging points were installed.
It's a similar situation around the world. In the US, there are around 50,000 public EV charging stations making up approximately 130,700 charging points. The Bipartisan Infrastructure Law (BIL) intends to install 500,000 new public EV charging points by 2030. However, McKinsey projects the country will need 1.2 million public charging points and 28 million private charging points to keep up with demand.
It's no surprise that EV owners often find themselves waiting for charging points and experiencing queues. There just aren't enough public EV charging points to go around. This can cause significant delays in an EV driver's day and turn a 30-minute fast charging session into over an hour of waiting, depending on how many people are in the queue.
CPOs can enhance customer experience by adding more charging points to their stations. The CPOs who will lead the way in the EV market will take the opportunity to install more, leveraging the funding and tax incentives available to support this. All the while, EU customers can reap tax benefits for buying their EV cars, meaning more growth for the entire market.
 2. Protection from cyber attacks
Any connected device is vulnerable to some level of cybersecurity risk. EVs are incredibly connected, coming equipped with software and sensors, generating and using data. Unfortunately, this means the possibility of data leaks and hacking are real. Research shows that remote cyber attacks on EVs far exceed physical attacks.
This risk only intensifies when an EV driver connects their car to the grid through a public charging station. In fact, a University of Georgia report showed that through a charging station, cyber attackers could target an EVs vehicle control system as well as the infrastructure connected to it.
CPOs must, therefore, work to enhance the customer experience by ensuring that they are compliant to data security regulations and by investing in cybersecurity measures. To ensure better security, CPOs should consider transitioning their charging points from unreliable Wi-Fi connections to strong and reliable cellular connections.
With a cellular SIM, such as those provided by companies like Twilio, charging points can be bolstered with security patches and ongoing firmware updates. This ensures stronger security and peace of mind for EV drivers and CPOs.
3. Reliable charging points 
One of the most frustrating customer experiences for EV drivers is not being able to charge due to broken charging points. Imagine this — it's an unexpectedly snowy evening and you're commuting home from work. Due to the cold weather your car's range is reduced. You realise that you need to charge if you're going to make it home. You hop onto your EV charging app, pinpoint the nearest charging point, and promptly navigate toward it.
But upon arrival, you see that the machine is broken. An unresponsive screen means the charging point is impossible to use. In desperation, you go to a petrol station and politely ask them if you can use an extension cord to charge your car a little — knowing that it'll be an hour or two until you have enough battery to make it to the next fast charging point you see on your app. Just like that, your evening is gone.
This is by no means an unusual situation. In a recent survey of EV drivers, about one-third stated they were at least moderately concerned about broken charging points.
To help ensure the availability of functioning charging points, CPOs can tap into the power of remote access to monitor connection status, sensor data, and even remotely debug firmware. Again, cellular provides a convenient and relatively ubiquitous connectivity option for these operations. This opportunity to enhance the customer experience will lead to greater trust from EV drivers.
Conclusion
The key takeaway for charging point operators is this: customer experience can be significantly improved by scaling charge point deployments to meet demand and improving uptime. Cellular connectivity is emerging as a useful tool in support of charge point operations and reliability. Charge point manufacturers and charge point operators (CPOs) are advised to ensure cellular is included as part of their hardware specification and seek service providers that provide cellular optimized for machine communications with redundancy and reliability built in.
About Jon Asmussen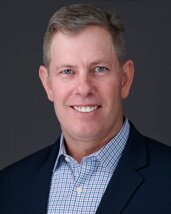 Jon Asmussen has 20 years of experience in wireless telecommunications and software in roles spanning business development, sales, and product management. For over 10 years he has been focused on helping businesses achieve operational efficiencies leveraging IoT technologies. As head of business development for Twilio IoT, he is responsible for partnerships, channels, and market development. To hear more from Jon, follow him on LinkedIn.