Charging application
The simplest payment platform for charging stations, which offers full adaptation to the operator's requirements.
Thanks to EVE.CHARGE, I can come to the charging station, scan the QR code, pay and charge. The whole process does not take more than 30 seconds.
Jiří Papoušek, Tesla owner, permanent customer EV EXPERT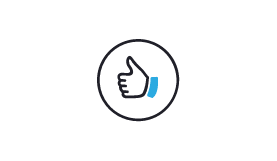 Benefits of EVE CHARGE
Easy login using a QR code
Possibility to set your own tariffs
Payment by credit card
Who is the EVE CHARGE service for?
EVE.CHARGE is suitable for everyone who wants to provide their charging station to users for a fee. It is ideal for public operation of charging stations.
How does EVE CHARGE work for operators?
The operator connects the charging station to the Web Server system and to the EVE.CHARGE payment gateway
Sets the tariffs it wants to offer its customers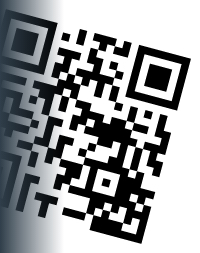 How does EVE CHARGE work for users?
The customer scans the QR code or selects the charging station from the list
Connects the electric car to the charger
Chooses a tariff
After successful payment, charging will start
Technical Specifications
| | | |
| --- | --- | --- |
|   | EVE CHARGE | Other systems |
| Login | By email | Need for previous registration or need to have a downloaded application |
| Time | in a matter of seconds | in a matter of minutes |
| Users | anyone | Only registered users with downloaded application |
| Tariffs | the operator can set them | the distributor sets them |
Frequently Asked Questions 
Payment
1. How is EVE CHARGE paid for and how much does it cost?
EVE CHARGE is free for the first three months, so everyone can see if it suits them.
After three months, the payment gateway is charged a monthly fee according to the amount of transactions, the number of charging ports and whether the customer is interested in an online overview.
The customer will receive a monthly bill.
2. Is it paid once or every month?
The EVE CHARGE payment gateway is charged CZK 149 per month in the case of a single-port charger. For a two-port charger, the monthly fee is CZK 249.
Online reports cost CZK 69 for a single-port charger and CZK 109 for a two-port charger per month.
The transaction fee is 5%.
Local monitoring of chargers is free. We offer a free 3-month trial period for each charger.
3. Are the mentioned prices final?
All prices listed here are final.
1. Under what circumstances can I make a complaint about EVE CHARGE?
If EVE CHARGE does not work properly for you, do not hesitate to contact our customer support. Our technicians will solve any problems with you until you are completely satisfied.
2. How quickly can I expect a response from customer support if something doesn't work?
EV EXPERT customer support is available from 9 a.m. to 5 p.m. on weekdays. In more complicated cases, our technicians can help solve the problem outside of normal business hours. If the problem is urgent, we recommend calling our infoline +420 722 689 252.
3. If I find that the charging station with EVE CHARGE is not for me, can I return it?
Termination of the use of the EVE CHARGE payment gateway is possible with a one-month notice period.
The return of the EVECUBE C charging station is governed by the applicable conditions of Czech law.
1. What protocols does a charging station with an EVE CHARGE payment gateway use?
The EVECUBE C charging station uses the OCPP 1.6 protocol. OCPP (Open Charge Point Protocol) is an application protocol for communication between charging stations and a central management system for a network of charging stations.
The EVE CHARGE payment gateway communicates via an Internet connection.