The EVECUBE intelligent AC charging station is equipped with a smart WebServer and connected to your local IP address, including a web application for easy remote control, statistics and its management. Allows setting of charging time, power, and schedule, according to customer tariffs. This column charging station is connected directly to the EVE.Charge platform, which is a unique solution for professional and commercial use of the station. Just plug in the wallbox and it's ready to use.
The Webserver system and the EVE.Charge platform were developed in the Czech Republic and represent an advanced and unrivaled solution. The extra module can monitor the total energy consumption of the household and limit the charging power accordingly, so that it does not exceed the nominal reserved power input. The EVE.Charge platform will enable remote administration, invoicing and access to the payment gateway for a small fee. Direct payments from customers are possible without registration.
The intelligent AC charging station EVECUBE 2C is equipped with protective elements that ensure complete safety of the car and crew. The most important of these is the built-in Type B circuit breaker and RCD (FI) A-EV residual current device with 6mA DC current detection. This makes installation simple and saves considerable costs, as there is no need to add additional protective elements.
When placed in a public place, the station is equipped with a socket lock to prevent the cable from being stolen. Thanks to the extremely strong steel construction, the charging station is additionally protected against mechanical damage and contamination.
Orders, processing and delivery times take 4 - 6 weeks!
The charging station can be requested with a socket or with an integrated cable, with a pole or ready for installation on a wall, according to the needs of each customer.
Technical Specifications
Connection:

integrated socket Duosida Type 2 female (2x)
integrated premium EV Expert coiled charging cable Type 2 with a length of 5 meters (2x)

IP44 protection
Maximum current: 32A (1 - 3 phases)
Maximum voltage: 400V
Maximum charging power per port: 22 kW
Drawer lock: Yes
OCPP 1.6: Yes
Authorization: Smart WebServer, RFID or EVE.Charge platform (payment system)
Charging status information: Yes
Electricity meter: Yes
Operating temperature range: -20 C to +50 C
Dimensions: Box - 340 x 300 x 150 mm, column - 1100 x 200 x 120 mm
Weight: 4,5kg
Color: brushed stainless steel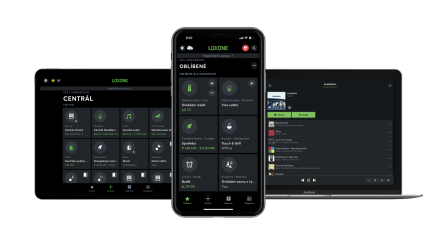 The EVECUBE C charging station supports the extension to the LOXONE smart home, thanks to which you are always in full control of charging. You can see everything clearly in a customized visualization from which you can comfortably control charging. Information on the integration of your wallbox into the LOXONE system and downloadable files can be found here.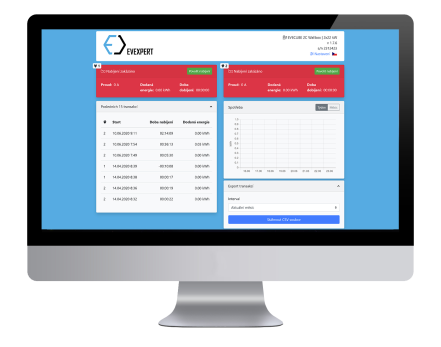 WebServer is developed in the Czech Republic and represents an advanced solution, both for home use and for public charging. Control is simple and intuitive. In addition, the extra power management module can monitor the total energy consumption in the home and limit the charging power accordingly so that it does not exceed the nominal reserved power.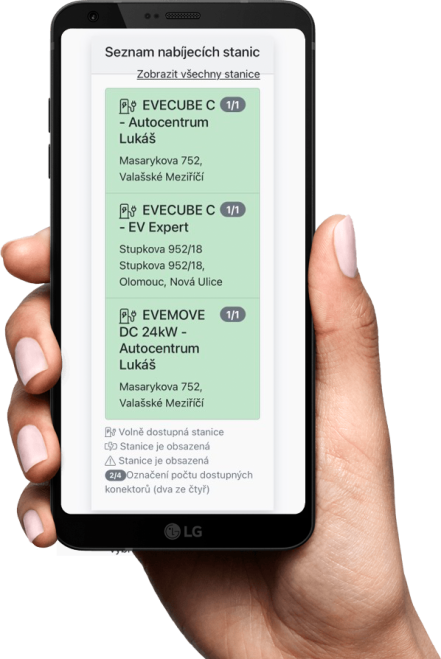 The simplest payment platform for charging stations that offers full customization to the operator's requirements. The payment system offers advantages such as simple login using a QR code, the ability to set your own tariffs and payment by credit card. You can find more information about the payment system here.
Security and certificates
All EVECUBE 22kW charging stations are tested to ensure their safety. Testing takes place individually. The protection box is certified at the IP44 level. Evecube meets the international standards IEC 61851-1 and IEC 62196-2. In the European Union, the charging station is certified by CE and TUV.
The smart charger has a standard warranty of 60 months.