We will help you with the selection

Preparing the installation

We will arrange a revision

Warranty 5 years
Basic description
Extremely durable 22kW AC charging station suitable for private and public areas, made of high quality anti-corrosion stainless steel in a compact size for charging all electric vehicles from 3.7kW up to 22kW.
The EVECUBE B+ charging station is equipped with safety features that ensure the complete safety of the vehicle and crew. The most important of these are the built-in Type B current protector and the residual current device RCD (FI) A-EV with 6mA DC current detection. This makes installation simple and saves considerable cost as there is no need to add additional protective elements.
On the charging station, the charging current setting can be changed between 6A, 10A, 13A, 16A, 20A, 25A and 32A. The maximum charging power is 22 kW. The total charging time depends on the on-board charger of each electric vehicle.
Reliability

Power

Durability

Made in CZ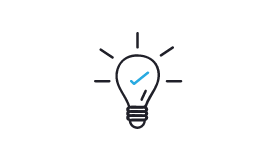 SMART FEATURES THAT SAVE AND AUTOMATE
Connection of another appliance - smart control of surplus from HDO PV for charging with cheap current.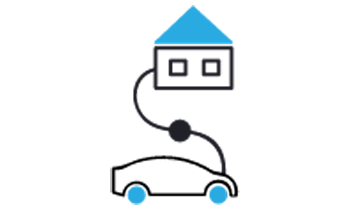 DYNAMIC POWER (LOAD) CONTROL
EV Expert Power steering Modbus technology with instant response dynamically controls the power of the charging station according to the current capabilities of your site. You are always assured that you are charging at the maximum available power while the circuit breaker is protected against equipment.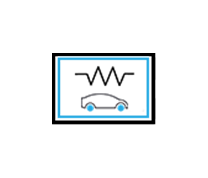 CLEAR DISPLAY
Information about the charging status and the selected charging mode is shown on the display. At the same time, the power consumption of all RFID card (chip) users is displayed.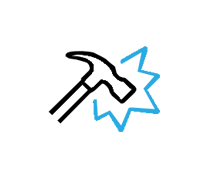 EXTREME DURABILITY FOR THE HARSHEST ENVIRONMENTS
Thanks to the high-quality stainless steel body, a long service life of the charging station is ensured.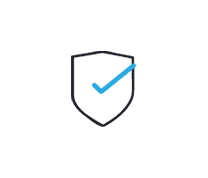 DATA PROTECTION
The data is stored directly in the charging station, so it is always under your control.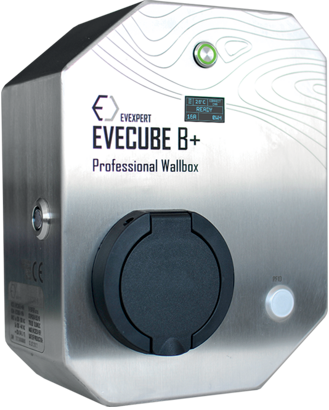 Compatible with your PV power plant. Thanks to several charging modes, you can set the charging according to your requirements.
The charging station can be supplied with a socket or with an integrated cable.
CHARGING MODES FVE
Thanks to the new technology, the user can choose between three charging modes in cooperation with your photovoltaic power plant.

MIN CHARGE

A mode that charges 6A (minimum car charging current) from the mains.

If it detects grid overflows, it tries to compensate by incrementing EVSE charging currents above 6A.

If there are no overflows, charging is limited to 6A.

Charging is limited by the rated value of the circuit breaker and the set limits of each EVSE.

MAX CHARGE

A mode that tries to charge with the maximum available power.


Charging is limited by the rated value of the circuit breaker and the set limits of each EVSE.

SOLAR ONLY

Charges only from mains overflows

Limits charging according to breaker rating and set EVSE limits
User management using RFID tags

The charging station has an RFID reader that allows you to register up to 64 RFID tags.
 It is mainly used in companies for employees or in commercial buildings. Each RFID
key stores information in the form of the number of kWh charged. The kWh can be
easily transferred to employees or guests staying in a hotel with a charging station.
Technical specifications

Wiring

socket Duosida Type 2 /

Charging cable Phoenix Contact Type 2

Protection
IP44
Maximum current
32A (1-3 phases)
Maximum voltage
400V
Maximum charging power
22kW
Drawer lock
Yes
OCPP
No
Charging status information
Yes
Display
1,3" OLED
Electrometer
No
Operating temperature range
-20°C to +50°C
Dimensions
220 x 200 x 120 mm
Weight
3,7kg
THE DISPLAY SHOWS: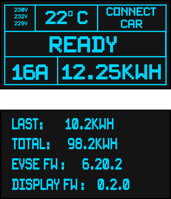 current charging current

total charged kWh

kWh for the last session

current charged kWh

statistics of total kWh charged

voltage on all phases

charging time

internal temperature of the charger

Safety and certificates
All EVECUBE smart charging stations are tested to ensure their safety. Testing is carried out individually. The protective enclosure is certified to IP44. EVECUBE meets the international standards IEC 61851-1 and IEC 62196-2 16A. In the European Union, the charging station is certified by CE and TUV.
The charging station comes with an extra 5-year warranty. Click here for more information.
If you are hesitating whether this charger with type 2 connector is suitable or whether it is better to ask for a charging station with socket only, you can search for your car in our database and find its connector type there, or you can contact us at any time.
If the station is not in stock, the delivery time after ordering is approximately 2 to 3 working days.